Welcome to Vantex Capital Group!
My mortgage career began in the late 1970's originating hard money mortgage loans. I formed Vantex Mortgage Group in January of 2003 to provide hard money loans for borrowers that could not qualify for conventional financing.  Unlike a traditional lender, our primary criteria is the amount equity in the subject property and the ability to make the monthly payments.  In 2014, I formed the Vantex Mortgage Fund, LLC. The Fund allows us to make all lending decisions in house for loans that the Fund will purchase. Because of this, we can typically approve your loan request the day you call and move towards a quick and efficient closing. 
It is my hope that you will give us the opportunity to originate your hard money real estate loan. I am personally involved in every hard money loan originated at Vantex Capital Group. I am always available to speak with your directly about your specific needs. Feel free to contact me anytime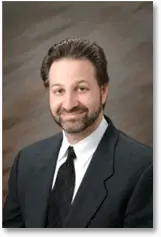 walter@vantexmortgage.com
direct phone: 800-926-8002 x 102
CA DRE# 01375991
NMLS#245765
At Vantex Capital Group, hard money mortgage lending is our primary business.  We pride ourselves on excellent customer service. We can typically give you an answer on your hard money loan request the same day – usually on the initial phone call. Since we charge no fees unless we close your loan, it is in our best interest and yours for us to be able to underwrite and close your loan quickly and efficiently. Alternatively, If we cannot help you, you will know without delay.