Commercial Hard Money Loans
Hard Money loans for commercial properties
We provide hard money loans on all types of commercial properties. Our primary criteria is the equity in the property and the ability to make the monthly payments. We prefer lending on commercial properties in cities with larger populations, however we will consider all loans on a case by case basis. AT PRESENT, WE ARE ONLY MAKING COMMERCIAL LOANS IN THE STATE OF CALIFORNIA
We close most commercial loans in 2-4 weeks!
Commercial hard money loan
We have been offering hard money loans on commercial properties since 2003.  Commercial property buyers typically choose hard money instead of conventional financing due to the certainty of a quick and easy closing without last minute delays or surprises that can be typical with commercial mortgage lenders.  As a collateral based commercial lender, our primary consideration is the amount of equity in the property, the ability to make the payments and a feasible exit strategy.  
It is our goal with every commercial hard money loan that we originate is to provide a win-win scenario for both the borrower and the lender.  We achieve this by designing the loan terms to meet the requirements of all parties to the loan transaction. We look forward to working with you on your commercial hard money loan needs.
Complete the form or call 1-800-926-8002
We will never publish, rent or sell your contact information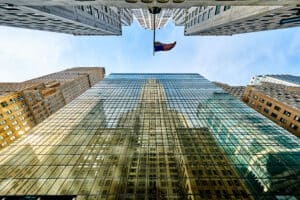 Commercial Hard Money Purchase
Why use a commercial hard money loan to purchase a Commercial property?
Unable to qualify for Bank financing
Most bank lenders have very stringent guidelines for commercial property purchase money loans. They require excellent credit.  All assets and income must be completely documented.  In many cases, banks rely more on the borrower's credit qualifications than the property itself. Unlike a bank, the primary criteria for a hard money lender making a commercial hard money loan is the quality of the collateral and the size of the down payment.
Bank lenders will not lend on the property
Banks are very picky about the commercial properties they lend on.  Special use properties can be very problematic for a bank loan.  Many banks will not even consider a loan on a Church or an Adult Care home.  Banks also do not like to make smaller commercial loans.  Many banks have minimum loan amounts starting at $500,000 and up. Most banks also require the property itself to meet tight debt service coverage ratios (DSCR). Many commercial properties that are listed for sale have vacancies or under market rents.  
While these items can be a price negotiation advantage for a buyer, it is a negative for a bank lender. Many buyers will opt for a commercial hard money loan.  Once they own the property and can fill the vacancies or increase the rents, they will be able to refi into a more traditional bank loan.
Banks can take two months or more to fund a commercial real estate loan. Three or four months is not uncommon. We fund many commercial hard money loans where the buyer was initially trying to get a bank loan. In some cases, it is just taking too long, and the seller is not willing to wait any longer. Other times, the loan is turned down at the last minute after months of processing. We close many commercial hard money loans in 20 days or less. Some do take longer, based on the property type and the time it takes to obtain an appraisal. Some sellers require as a condition of the sale that the loan close quickly. This would make a commercial hard money loan one of the few options available to a borrower that needs a fast closing.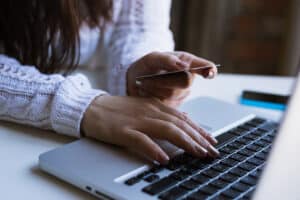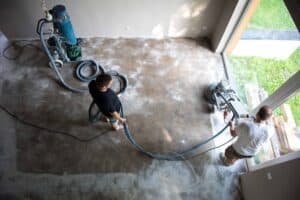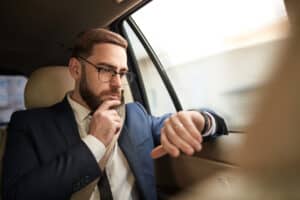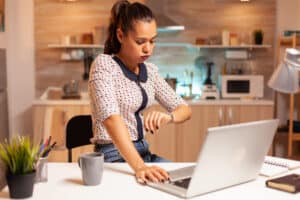 Commercial hard Money refinance
Why use a commercial hard money loan to refinance a commercial property?
Cannot qualify for Bank financing
Current credit problems can keep commercial property owners from getting a bank loan.  In some cases, the property owner may have fallen behind on their existing bank loan and need a commercial hard money loan to give them time to solve their current issues. They may need to pull cash out for working capital or cash flow issues.  A commercial hard money loan can serve as a bridge until they can qualify for bank financing again.
Vacancies and non-paying tenants affect the DSCR
As the economy changes from year to year, some properties may be less appealing to banks than others. The covid-19 pandemic is a very good example of this.  Restaurant and retail properties are very difficult to obtain bank financing from due to the downturn in those industries. Vacancies and non-paying tenants impact the debt service coverage ratio (DSCR) on these properties.  There are certain special use property types that banks typically shy away from in any economy.  A commercial hard money loan can be a good fit for these situations.
Banks can take months to close a refi on a commercial property. In many cases, commercial property owners need to refi much quicker than that.  They may need working capital for their business.  A business opportunity may require quick cash.  A  commercial hard money loan that can close in weeks instead of months can give the business owner peace of mind that the cash is available when they need it.